CELEBRATE THE WONDER OF CHRISTMAS
Celebrate Christmas at FBCBA! We're excited about three very special events for you and your family. Make plans to join us as we celebrate the birth of our Savior Jesus!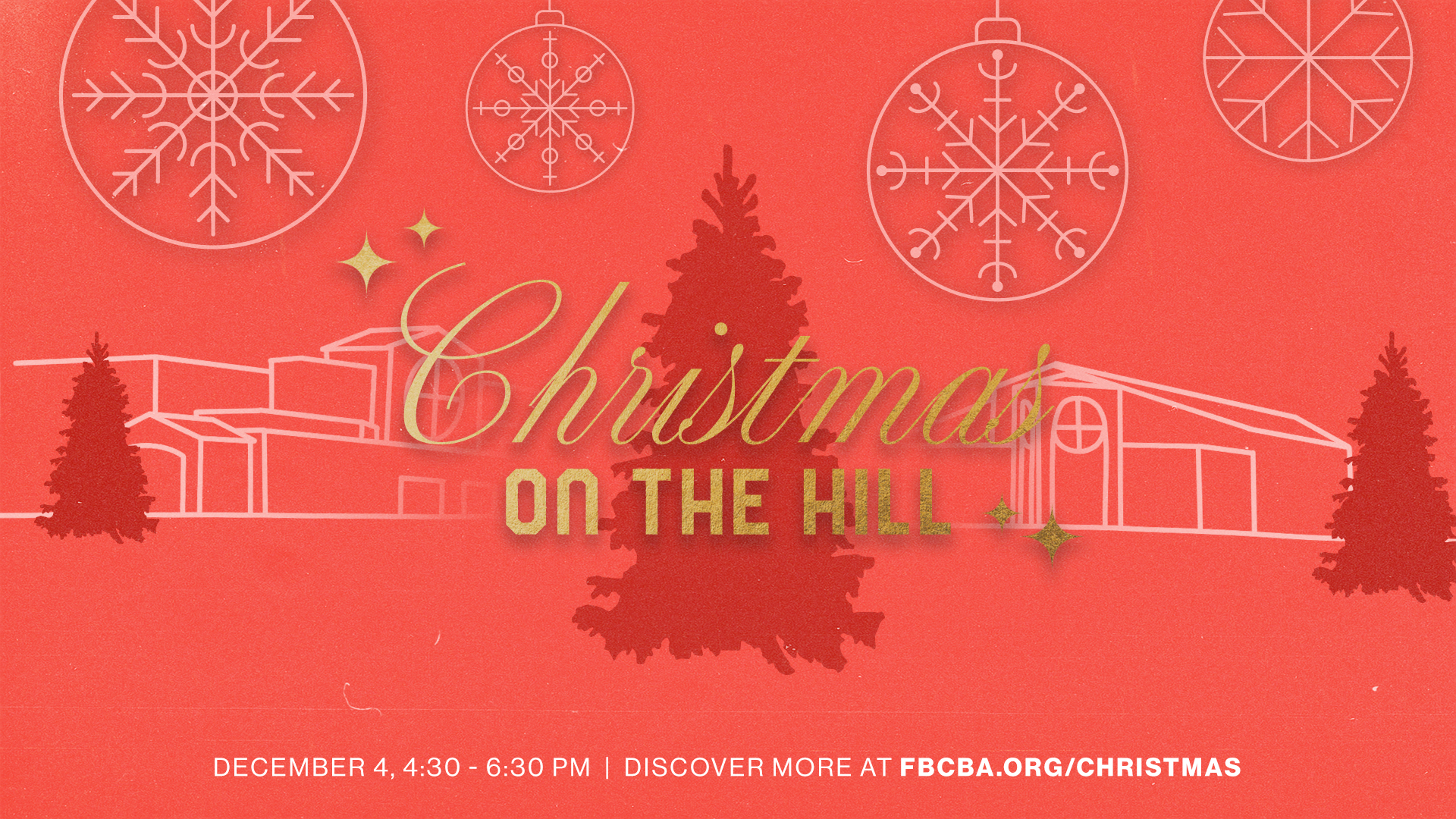 CHRISTMAS ON THE HILL
We'll kick off the Christmas season at FBCBA with a fun family event on our lawn. We'll gather for games, a live nativity and petting zoo, food, and unique Christmas tree lighting. You'll feel all the Christmas feels with your family. Christmas on the Hill will be an outdoor event, so plan for the weather. Join us for Christmas on the Hill December 4 at 4:30 - 6:30 PM here at FBCBA!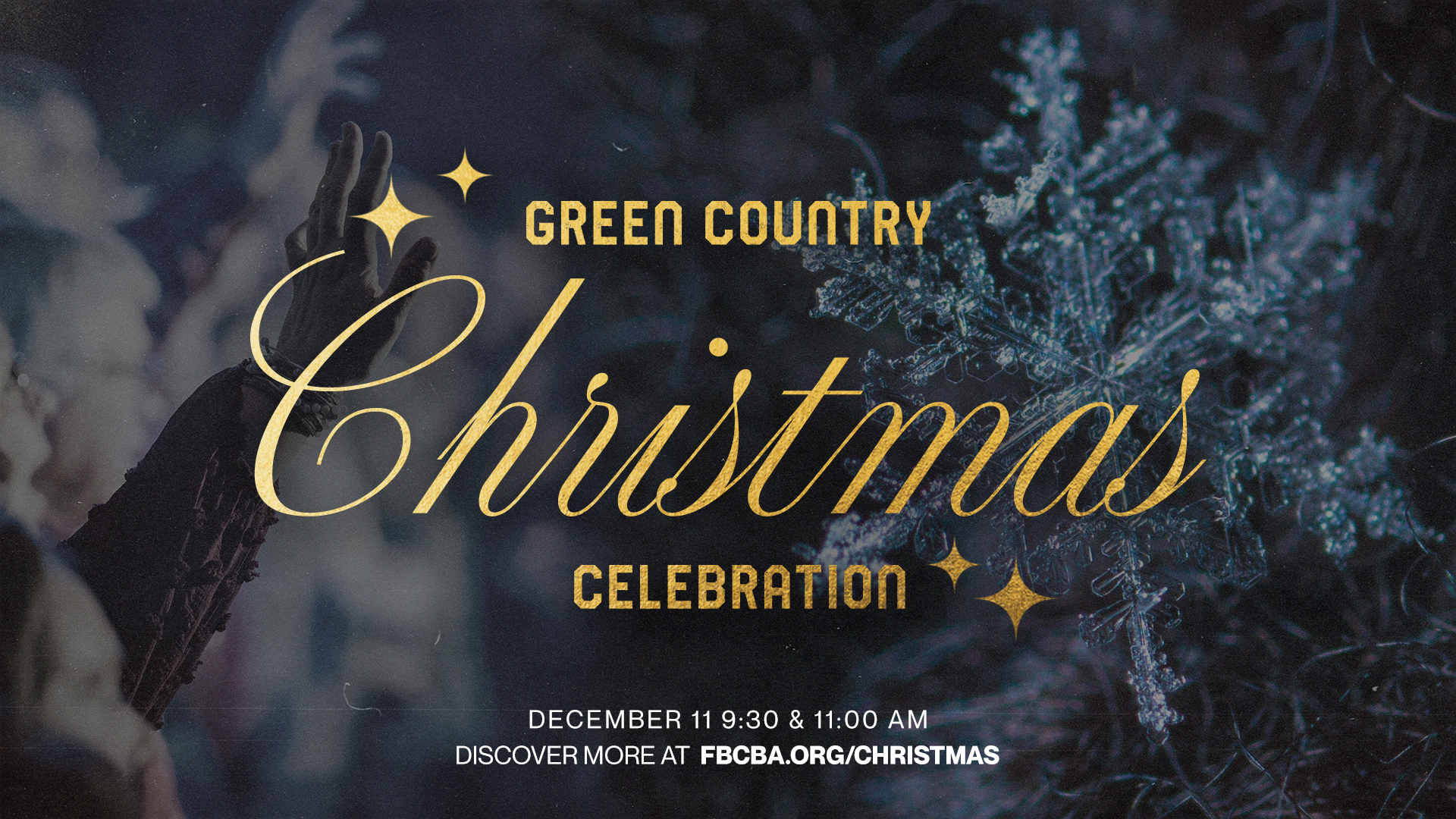 GREEN COUNTRY CHRISTMAS CELEBRATION
The Green Country Christmas Celebration is back at FBCBA. The celebration is our a special Sunday morning worship service that features our worship ministry. Our church will worship Jesus in song, preaching, and some special creative elements. We're also welcoming special guest Brian Nhira from NBC's The Voice. He's a Tulsa native and will help get you in the Christmas spirit. The Green Country Christmas Celebration is set for December 11 at 9:30 and 11:00 AM.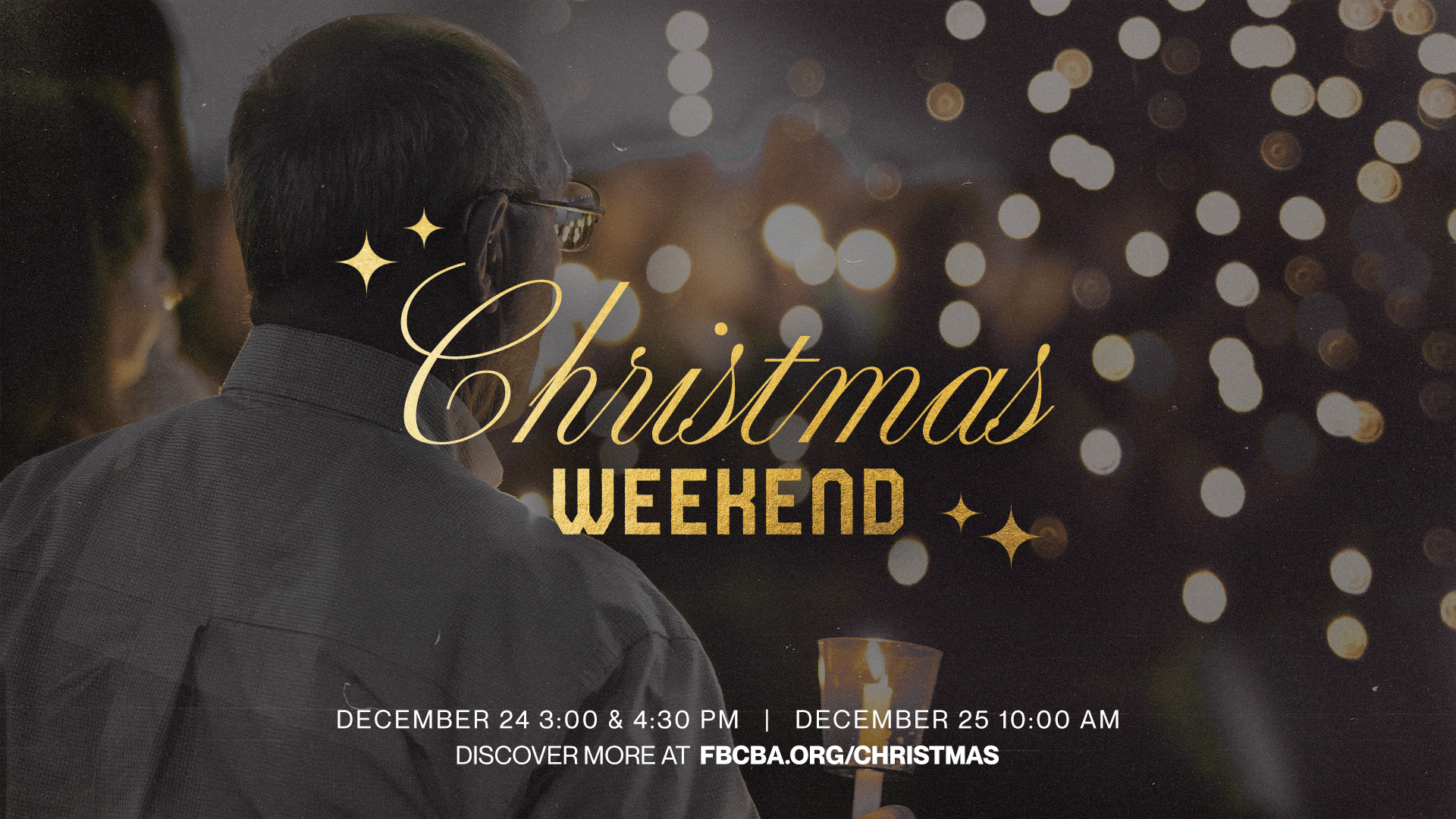 CHRISTMAS WEEKEND
Celebrate the birth of Jesus on Christmas Weekend. We'll have three identical services on December 24 and 25. Christmas Eve services will be at 3:00 and 4:30 PM. We'll have one Christmas Day service at 10:00 AM. These services are services for your entire family. You'll sing Christmas songs and carols, hear an encouraging Christmas message from Pastor Matt Brooks, and light a candle to be reminded of who Jesus is—the Light of the World.
How do I get to FBCBA?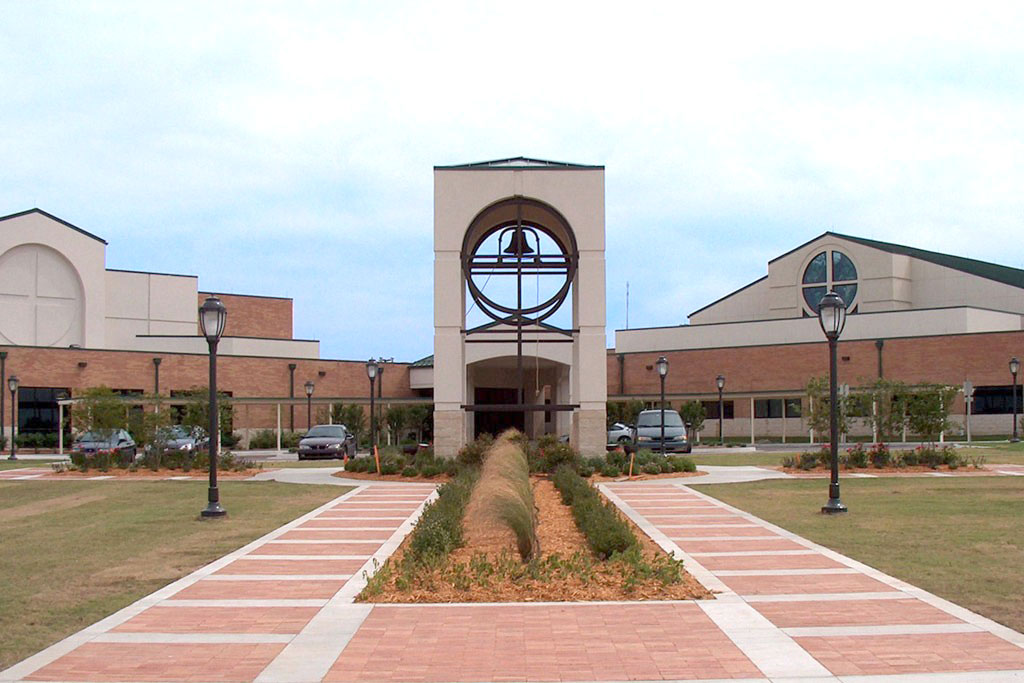 First Baptist Broken Arrow
100 W. Albany St.
Broken Arrow, OK 74012