GOD WANTS YOU TO HAVE A BETTER MARRIAGE.
Re|engage is your opportunity to for your marriage to be reignited or completely resurrected. This ministry is a safe place for you and your spouse to reconnect.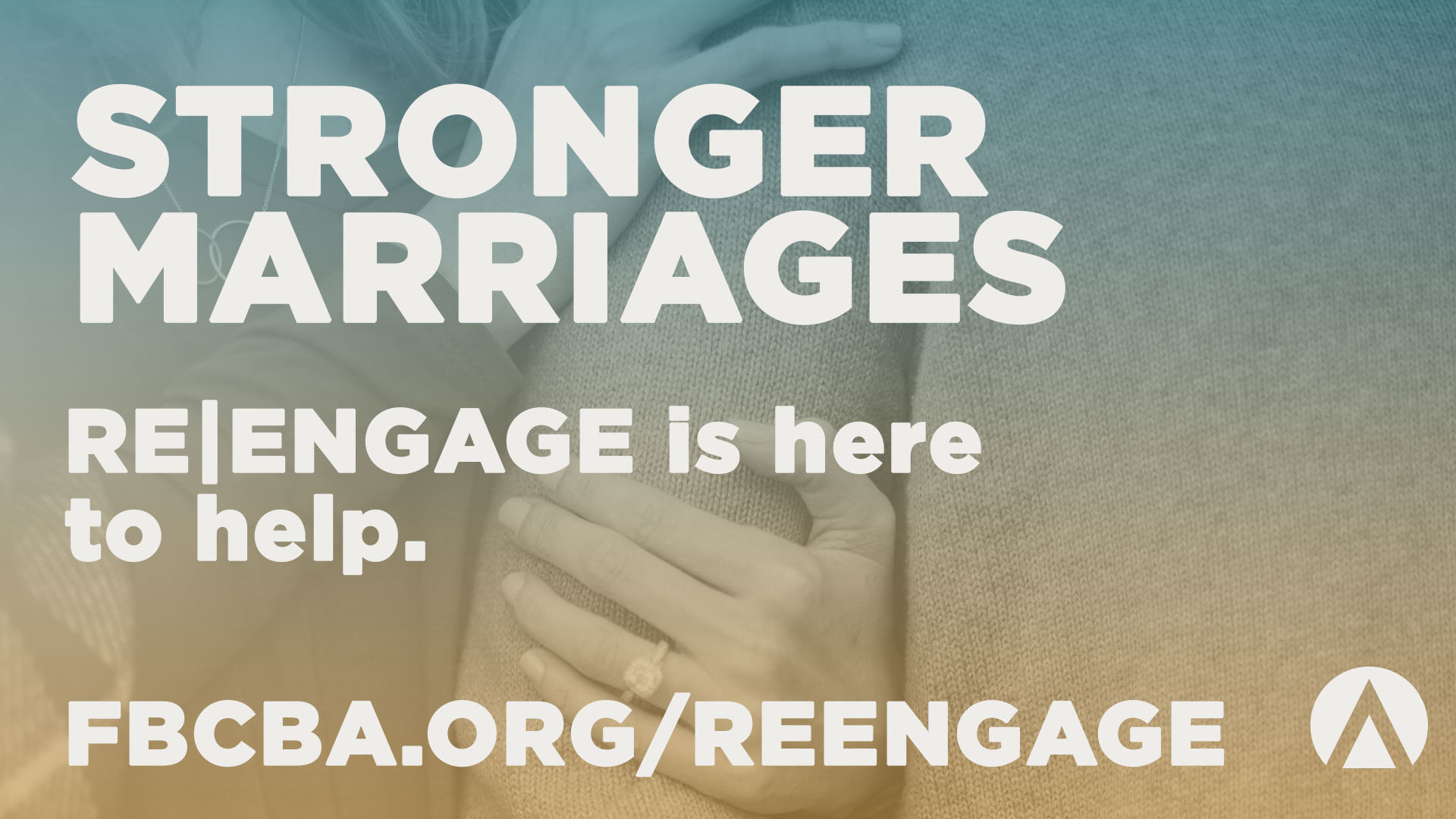 Re|engage is a marriage enrichment program. Marriages in any condition can benefit, whether you are struggling to get along, your marriage is broken, or you simply want to grow closer together as a couple. Re|engage examines God's design for marriage and applies principles from the Bible to guide couples towards growth in their relationship with each other.
Re|engage is a 16-week program for you and your spouse. We will announce our new class very soon!