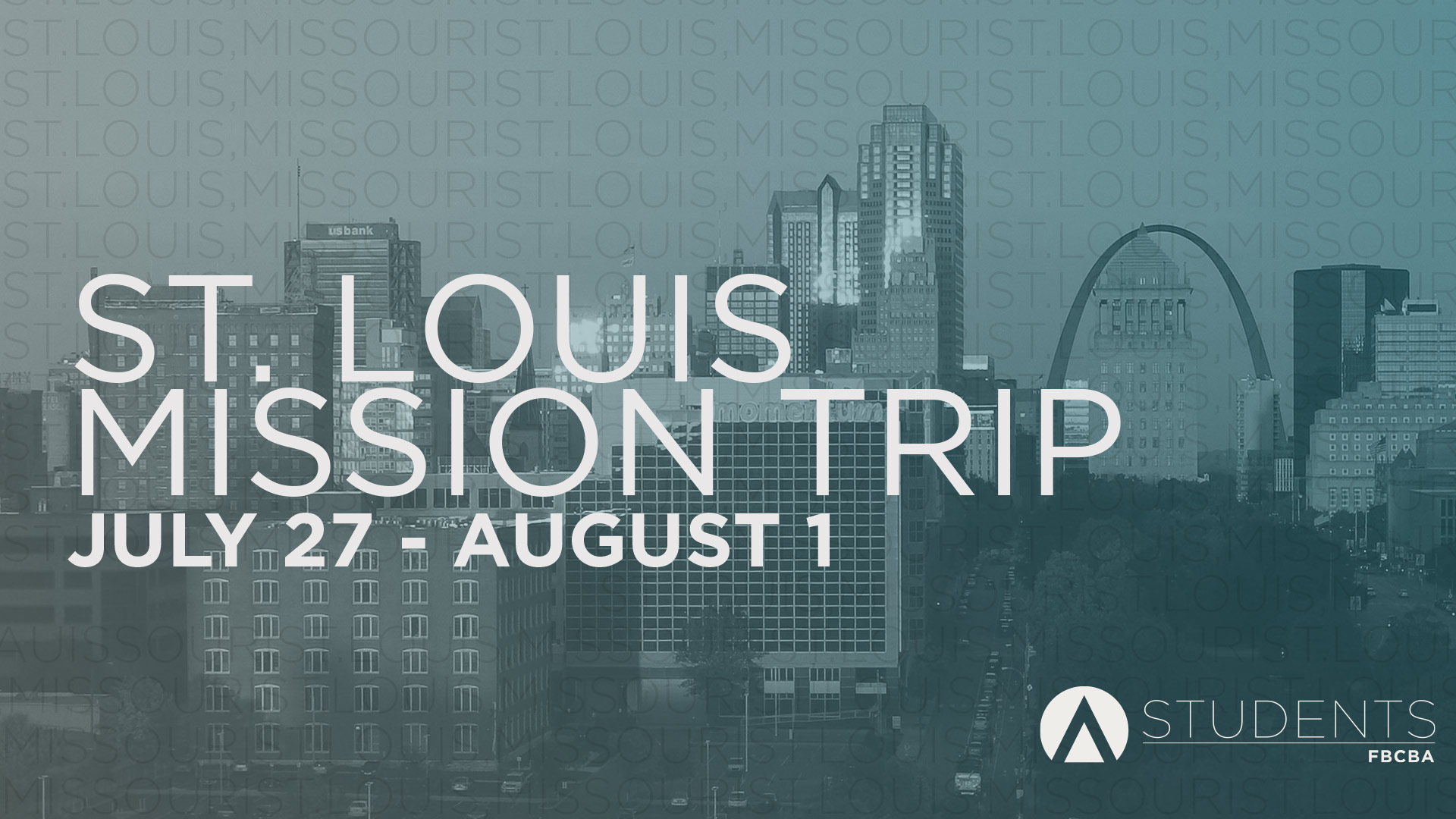 MAKE AN IMPACT IN ST. LOUIS, MISSOURI
FBCBA Students are heading to St. Louis to work with our missions partners there. They'll share their faith to people in the city, serve in ministry with Requiem Church, and learn to be on mission back home.
The trip is set for July 27-August 1. The cost is $260.